QSAN XCubeNAS XN8012R  192TB integrated with 12 x 16TB Seagate IronWolf Pro SATA, Intel Xeon 3.3GHz Quad-Core Processor. Rackmount 2U 12 + 6 Bay, 8GB DDR4 RAM (Max 64GB).
Easy File Access with Quick Connection
Web Finder
No need to install any applications, you can easily find your XCubeNAS.
Find your NAS
XFinder
XFinder is a desktop utility that searches for QSAN XCubeNAS devices in the local area network.
Find your NAS
Ultra-high Performance and Virtualization Ready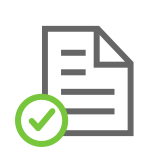 Snapshot Single File Recovery
Better control data versions and execute point-in-time recovery on folders and LUNs.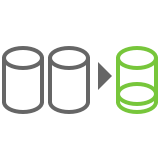 Thin Provision
Space resources are dynamically distributed to the most demanding.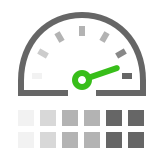 Auto-Tiering
Increase the performance of your business-related applications by using auto-tiering; without crippling your budget.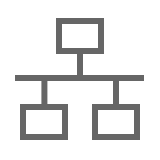 Deployment
With the simple, clear and intuitive interface design makes the NAS easier and more pleasant for everyone.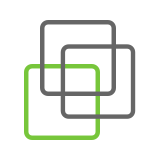 Storage for Virtualization
Compatible with virtualization standard for VMware® vSphere™, Veeam™, Microsoft® Hyper-V.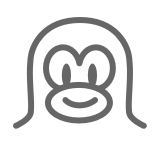 KVM
The built-in hypervisor manager provides a quick and straightforward way to deploy virtual resources into your infrastructure.
Connectivity
Hardware Specifications
Architecture
All-in-one
Storage OS
QSM 3 Specification Details
CPU
Processor
Intel Xeon
CPU Architecture
64-bit
CPU Frequency
Quad-Core 3.3GHz
Memory
System Flash
8GB USB DOM
Memory Module Pre-installed
8GB DDR4 U-DIMM
Total Memory Slots
4
Memory Expandable up to
64 GB
Notes
-
Storage
Drive Bays

3.5" Slot x 12

2.5" Slot x 6

Maximum Drive Bays with Expansion Unit
210
Compatible Drive Type

3.5" SATA HDD

2.5" SATA HDD

2.5" SATA SSD

2.5" NVMe SSD

Drive Interface

SATA 6Gb/s 
(backward compatible with SATA 3Gb/s)

Maximum Internal Raw Capacity
216TB
Maximum Raw Capacity with Expansion Units
3288TB
Hot Swappable Drive
Notes

For more information, please refer to compatibility matrix and hardware manual
2.5 slots including SATA SSD drive x 4 and NVMe SSD drive x 2
Maximum internal raw capacity= 16 TB drive x 12 + 3.84 TB drive x 4 + 3.84 TB drive x 2
Capacity may vary by RAID types

External Port
USB 2.0 Port
1 (Front)
USB 3.0 Port
4 (Rear)
HDMI Port
1
Others
Console Port x1
Notes
-
Connectivity Port
1GbE RJ45 LAN Port
4 (Onboard)
10GbE RJ45 LAN Port
2 (Option: RHBE10R2)
10GbE SFP+ LAN Port
2 (Option: XN-E1002)
Thunderbolt 3
2 (Option: XN-TB302)
16Gb SFP+ Fibre Channel
-
Notes

For more information, please refer to accessory book

Please refer to the section below for expansion slot specification

Expansion Port
12Gb/s SAS Wide Port
2 (Option: XN-S1202)
Notes
For more information, please refer to accessory book
PCIe Expansion
Gen3x8 Slot
1
Gen3x4 Slot
1
Notes
For more information, please refer to hardware manual
Host Card Expansion
Gen3x8 Slot
-
Gen2x4 Slot
-
Notes
-
Appearance
Dimension (H x W x D) (mm)
88.5 x 438 x 510
Chassis Form Factor
19" Rackmount 2U 12+6 Bay
Net Weight (kg)
13.5
Gross Weight (kg)
14.9
Notes
-
Memory Protection
Cache-to-Flash Module
-
Battery Backup Module + Flash Module
-
Notes
-
Others
System Fan
60mm x 60mm x 3 pcs
40mm x 40mm x 1 pcs
Replaceable System Fan
Power Recovery
Scheduled Power On/Off
Wake on LAN/WAN
Power Supply Unit / Adapter
250W x2
Redundant Power Supply
AC Input Power Voltage
100V-240V
Power Frequency
50-60 Hz, Single Phase
Power Consumption
332 W (Access)
179 W (HDD Hibernation)
British Thermal Unit
1132 BTU/hr (Access)
611 BTU/hr (HDD Hibernation)
LCM Support
Notes
-
Environment Temperature
Operating Temperature
0 to 40°C
Storage Temperature
-10°C to 50°C
Operating Relative Humidity
20% to 80% non-condensing
Non-operating Relative Humidity
10% to 90%
Notes
-
Certification
Certifications

CE

FCC

BSMI

VCCI

RCM

SASO

EAC

Notes
-
Warranty
Standard Warranty
3 years
The Case for buying an Integrated NAS System from SimplyNAS
Buying a NAS doesn't have to be complicated or stressful. This may only occur at times when looking to buy a diskless NAS as the risk element of receiving a faulty NAS or drives are accentuated. Nothing wrong in buying a diskless NAS and adding your own drives, the savings made may offset the inconvenience of receiving faulty NAS/Drives and having to go deal with returns, or does it? The argument against buying a diskless and self-populating with drives is quite compelling.
Disk Drives:
We ensure all drives are compatible with the relevant manufacturer, model provide conformity with the relevant compatibility guidelines.
All our disk drives are sourced from manufacturer recommended distributors – we don't buy aftermarket drives or purchase on open grey markets.
All our disk drives are sourced from manufacturer recommended distributors – we don't buy aftermarket drives or purchase on open grey markets.
Our comprehensive batch rotation ensures customer avoid batch issues and thus promote reliability and longevity.
Our methodology for configuration, setting RAID and in-depth burn testing process for disk drives and NAS servers is unsurpassed and the small premium paid for this service is worth its weight in gold.
NAS Servers:
We are authorized partners for all the NAS servers we stock.
We only sell and support NAS solutions, as a specialist our knowledge is unsurpassable.
Our expertise within the technical arena for NAS servers, provides the glue for preventing our customers from making an incorrect buying decision, as we share our knowledge.
Our extensive and professional burn-testing service ensure the optimization and deployment of both NAS and Disk Drives is done to provide peace of mind and total integration.
Ready to use out of the box, no if's or buts.
Thinking of buying a NAS?
QNAP, Synology, QSAN and TerraMaster – Over fourteen Comprehensive years relationship culminating in our expertise of understanding all the NAS products, and skillfully combining performance, reliability and features to ensure our NAS experts are always at hand to help our customers optimize their storage needs.
At SimplyNAS we balance performance, reliability and compatibility to ensure customers get optimized NAS based disk solutions that perfectly match their Storage needs. All our pre-configured NAS systems are evenly balanced in the areas that really matter.
Call our NAS experts today at 407-960-4690
What is NASBIT?
NASBIT© is a Licensed trademark of SimplyNAS. The acronym stands for Network Attached Storage Burn in Testing. This term is used to describe the process of testing new Network Attached Storage (NAS) hardware and firmware for faults before putting it to use in a live environment. This is done by running 'Stress testing' software for a stipulated period of time often 24 to 48 hours, but longer if needed.
When we receive an order for a NAS system pre-installed with disk drives it's prepared and configured with RAID followed by burn testing to ensure the entire system undergoes a thorough examination thus ensuring the server passes all tests to the highest standards set by us. Should the system hardware or any associated components fail at any point of the testing cycle the system is pulled and returned back as faulty our relevant vendor partner, the process seems simple but setting it up is far from easy.
Hard Disk Drives
All Hard disk drives are pre-tested prior to integration; the smallest of faults be it tolerable within industry standards are classified by us as faults, the hard drive is rejected and eliminated from the process and again returned back to source as a D.O.A. (dead on arrival). We continue to select drives from different batches, so as to eliminate any bad batches that may have been produced during manufacturing.
One integrated the drives are put through a vigorous routine that includes stress testing, including temperature tests and a host of read, writes to ensure the drive platters are stressed to the nth degree.
Memory
First, when the new server is turned on, we boot off of the network, and proceed to run the memory test that takes its sweet time, almost 10-12 hours dependent on manufacturer and model.
RAID
The appropriate RAID level is set and the system awaits completion of RAID synchronization. Once completed the NAS server undergoes numerous re-boots and a deletion of original RAID and a final re-build of RAID level again.
Why is NAS Burn in Testing (NASBIT©) necessary?
If within the designated time span the NAS servers are still running and with zero faults, it is considered suitable for rolling out to our customers. If there is a failure of any kind the systems is replaced with a new one, including hard drives and the process starts again, until the NAS servers passes with ZERO faults.
You would normally expect that this level of testing would be completed by the hardware manufacturers and so these tests shouldn't show up any faults. In our experience of testing hundreds of machines we do find faults, and we do send systems back.
The reason it is so important to perform this level of testing on NAS servers is that the uptime demands are so high. The slightest faults will cause outages and downtime. Once a NAS server is deployed, never again will you have the opportunity to take it offline and perform such detailed testing. Even if it were to crash, there is always a demand that it be put back online as quickly as possible, not left offline whilst thorough diagnostics are completed.
Always remember this is hardware and failures can and will occur even after burn testing has been carried, that is a fact of life we cannot avoid, but we do try and eliminate some of the hassle factor with testing. Thank you for buying from us, we truly appreciate your custom.
NOT AVAILABLE ON DISKLESS UNITS - ONLY FOR SYSTEMS PRECONFIGURED WITH HARD DISK DRIVES
Copyright 2020 by SimplyNAS all rights reserved. Federal copyright law prohibits unauthorized reproduction by any means and imposes fines up to $25,000 for violation.
We try our best to get orders shipped as quickly as possible. However, due to the current situation with the Coronavirus, some manufacturers are experiencing stock constraints, shipping delays due to warehouse closures, delays in customs or other unforseen circumstances which can sometimes delay an order as stock levels can change hourly. We understand that your order may be urgent, so if you want to check if something is in stock before you place your order, please call us at 407-960-4690 during our normal business hours of 9-6PM EST. We also try to be transparent on the site with availability and shipping times. We do sometimes make mistakes and greatly appreciate your understanding if this occurs. Please allow some grace and patience as we work through the difficulties and challenges of communicating with our suppliers to keep up with supply changes.
So when can I expect a shipping notification for my order?
Diskless orders that are in stock will ship same day if placed before 2pm.
Diskless units that are not in stock we will ship directly from our suppliers warehouses. This could delay shipping by 1 - 3 business days.
Configured systems are considered special order. This means that they are not already pre-built and ready to ship when you place an order. When you purchase a configured system from us it will not ship out for at least 2 - 3 business days due to the time it takes to pick, assemble, test, RAID and prepare your order for shipment. If we do not have one of the components on the build, that will further delay shipment as we have to wait for stock to come to us. You will receive updates for the order as it goes into testing.
When will my card be charged for an order?
We do not immediately charge your credit card when you submit an order, instead a temporary hold is placed on your card for the amount of the purchase. If everything is in stock, we will charge your card and process you order for building or shipment. Should there be a delay of some sort, we will notify you by email with the ETA and ask for approval to charge your card and process your order. Please be advised that we cannot allocate stock to you without prepayment. So, if you approve the ETA, we will immediately charge your card so that we can secure the stock from our suppliers. Once this charge occurs, any cancellation will incur a 3% fee.
Security and Payment Verification Requests
We take customer security very seriously as fraud and chargebacks are costly. In order to protect you and keep our costs to a minimum, we may ask you to verify your identity when you place an order. If your billing and shipping differ, or if the billing and shipping parties differ and we can't veryify you as a legitimate business, we will send a request by email with a link, asking you to upload documentation for us. We understand that this may make some people nervous, but you are sending your files to the same secured server as your payment and no one can access the files except for the staff who verify them. Your files are purged from the server within 120 days of payment date. As we cannot physically verify your identity when you place an order, this is the only way for us to accomplish this so we ask that you complete the verification as we won't be able to process your order until this step is completed.
We know you have many choices of where to buy from and we truly appreciate you choosing SimplyNAS as your storage supplier.